$1500 Drone vs. $8000 Drone: What Are the Differences and is it Worth It?
If you've been in the market for a drone, you might have stumbled upon these two models from DJI: The Phantom 4 Series (Regular, Advanced, PRO) and the Inspire 2. Aside from both being professional drones made by the same company, the price tag difference is bound to raise some eyebrows. I mean, we all knew that drones were expensive, but $8000 expensive?
I had the chance to take a look at both of these models recently and put them each through their paces to determine why there was a $6500 price tag difference. Is it all marketing mumbo jumbo or is the Inspire 2 really that much better than the Phantom 4?
Let's take a look.
Camera Quality
First, let's start off by taking a look at the camera quality of both of these premium drones. I mean, you'll probably want to use these things for aerial footage at some point, so camera quality definitely makes a difference.
The Phantom 4 features a camera stabilized over a 3-axis gimbal. The camera has a 1" CMOS sensor with 20MP and capable of shooting 4k/60fps video in addition to photo bursts up to 14fps. This larger sensor compared to the Phantom 4 "regular" makes all the difference. The larger sensor allows more light in allowing the camera to capture more vivid colors and depth of field.
The majority of drone footage is used on a Phantom 4 Pro. This is the go-to for out of the box wide angle drone work. It's value far out succeeds its price.
However, if a video production company is looking for a higher grade platform then consider the Inspire 2.The Phantom's more expensive cousin (Inspire 2) can hold the X5S micro 4/3 & X7 micro super34 camera with interchangeable lenses. Its built-in camera boasts a similar rating to the Phantom 4, but you have to option to attach different lenses. Using the Zenmuse X5S, you will have 6mm more focal length and will be able to capture images with 20.8MP and capture 4K video up to 60fps. One of the perks of this camera, however, is that with Cinema DNG and Apple ProRes 4444, you can upgrade your filming capabilities to 5.2K RAW.
Aftermarket lenses can provide a more unique look. The 12mm provides a very wide angle and good depth of field to play with. Making this lens the #1 most used in my gear-bag. Overall versatility is amazing for this platform. The 45mm is truly on another level. It's more narrow and zoomed in - fixed lens. The depth of field on this lens is near inception like. It provides a large variety of f-stops that give this footage a parallax look and feel. Pair this with the Focus Handwheel to have more control over the blur.
Flight Capabilities
The Inspire 2 is a zippy drone, to say the least. DJI claims that it can accelerate to 50mph in only four seconds. Because it is more prominent in size, your flight time will be a little less than the Phantom 4, with DJI rating it at 28-30 minutes.
The Phantom 4 offers a full 30 minutes of flight time, and it also features safety features to make sure that you don't crash land and bust the wings. 5 - way collision avoidance/positioning is a huge added bonus for flying indoors.
Separating Factors
When you consider the bundled items in both kits, the Inspire 2 definitely has a few more extra goodies that can justify the intense price difference. Included in the Inspire 2 kit is the drone, the DJI FPV Goggles, the Zenmuse X7 camera/gimbal, two pairs of batteries, a hard case, and Cinema DNG and Apple ProRes activation keys. To say the least, this bundle is loaded with everything you could possibly need as a professional drone videographer.
The biggest difference between the two are size, image quality, and choice of lenses. That being said, both of these drones are extremely capable, and right out of the box you should be able to capture some truly stunning aerial shots that you just can't with cheaper drone.
Read our article on Why You Need a Dual Operator Drone
The Final Verdict
So, is the $6500 price difference worth it? Well, it's a little complicated. After testing the two drones, it really comes down to what you want to use the drone for, the kind of quality that you need, and whether or not you care about extra bells and whistles.
The Phantom 4 PRO is definitely a capable drone. If you want a step above casual, better than most camera quality, and something great for mapping projects ; then this might be the best choice for you. Your $1500 gets you a highly capable drone that is one of the best in the market in terms of accessibility and ease of use. Traveling isn't as great as a Mavic, but way easier to carry in a hard shell case over the Inspire 2.
On the other hand, if you are a professional photographer with years of experience using drones, the $8000 Inspire 2 might be the choice for you. It is much more customizable with the ability to change lenses and the larger size provides complete control and performance for any shot desired. The extra size provides a pain to travel with, however in terms of owning the Inspire 2, bigger is always better. The more powerful motors and propellers provide stability the Phantom just cannot replicate.
Is the Inspire 2 worth $6500 more than the Phantom 4? Well, that will be for you to decide. But if you are wondering whether this kit is worth the $8000, if you're a professional looking for the absolute best drone to take your aerial footage up to the next level and push your creativity even further, it just might be worth it to you.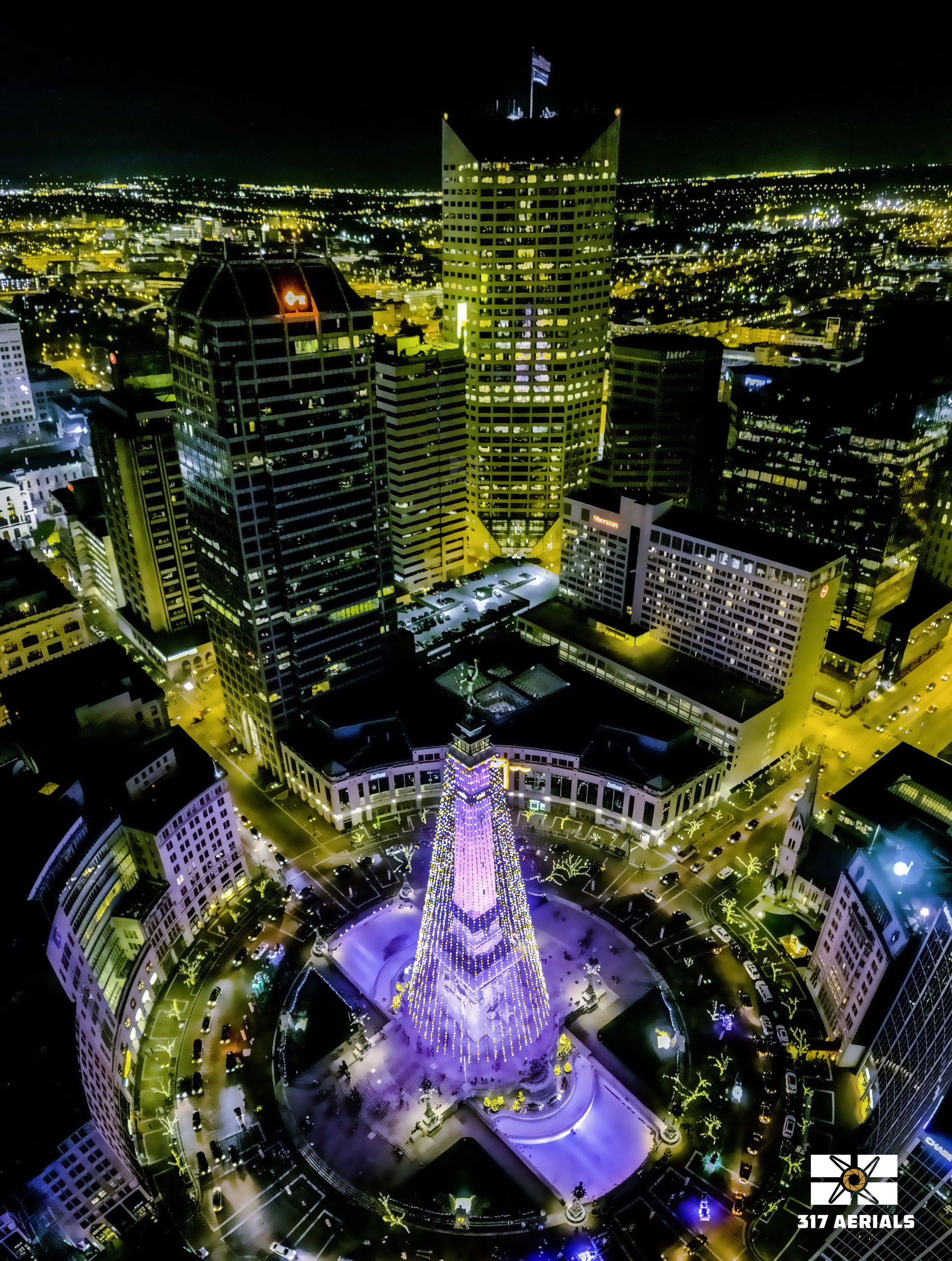 Disclosure: We are a professional review site that receives compensation from the companies whose products we review. We test each product thoroughly and give high marks to only the very best. We are independently owned and the opinions expressed here are our own.